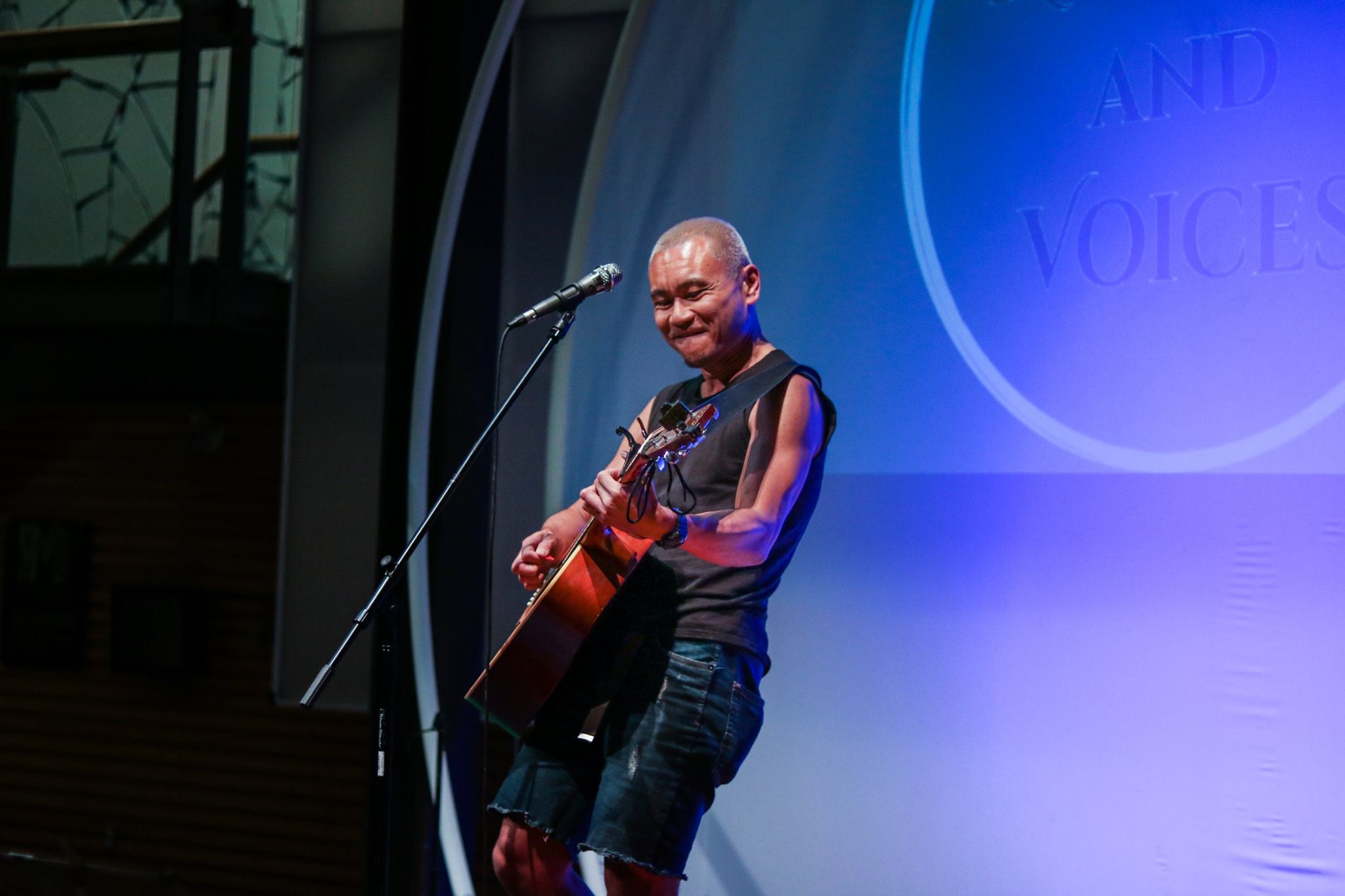 After a brief break in creative activity, last week's shows — an acoustic mini-tour of sorts — were a great way to get myself refueled and re-inspired. Footage from my Kitchener show is now up at this link, as well as on my video page here.
This show was a special one for me to play for a number of reasons. The Nations And Voices project is the brainchild of my best friend Shawn Johnston. He brought together so many great artists from the Kitchener-Waterloo area, and this show was a real testament to how far he has evolved from often tenuous circumstances to his current role as a unifying force-of-one/activist powerhouse. I am so proud of how far he has come and can't wait to see this project unfold over the next year. Check it out at nationsandvoices.com.
I also got to catch up with Alysha Brilla, who I sang with in 2010 in a singing competition that operated out of Club 120. It had been awhile since we shared a stage, and it is so great to see how far she has taken her artistry since those "Queer Idol" days. I also appreciated the opportunity to interact with and observe other great talents from the Kitchener/Waterloo area, who all seemed to have a real symbiotic kind of support for each other. For all this and so much more, I am so grateful to Shawn. Thank you for having me play.
Of course I can't not talk about how amazing Lorussopalooza was. I mean, talk about a community of symbiotic support–in seven years, an annual cottage getaway of like-minded friends has become one of Central Ontario's prime annual folk music festivals.
I'm so proud of my friends David Plank and Nikki Murphy who, with the Lorusso family, have truly built this festival from the ground up and made it a necessary annual pilgrimage for music makers and appreciators across the province. Every year, the festival boasts an eclectic lineup encompassing everything from soulful blues to beer-stained folk to raging punk. I'm so grateful to be able to share a stage with such great talents, many of whom I'm also privileged to refer to as close friends.
This is in addition to the post-breakfast beach breaks and magical, star-lit campfire jams that literally go on until sunlight. This year was no different–and actually, the heavier-than-usual precipitation (on Day 1) and accompanying excess of mud made it, paradoxically, even more soul-rejuvenating. It must be experienced to be fully appreciated; it's not something you can describe accurately in words. Mark your calendars for next year–word is that 2018's festival is happening on Labour Day Weekend. 😉
These shows have whet my appetite for the possibility of a more extensive acoustic tour, encompassing more than just central and southern Ontario. As ever, watch for updates on my various social media–and I promise to make a more concentrated effort to keep this site as up to speed with all the news as my social media is.
Much love as always,
rexy