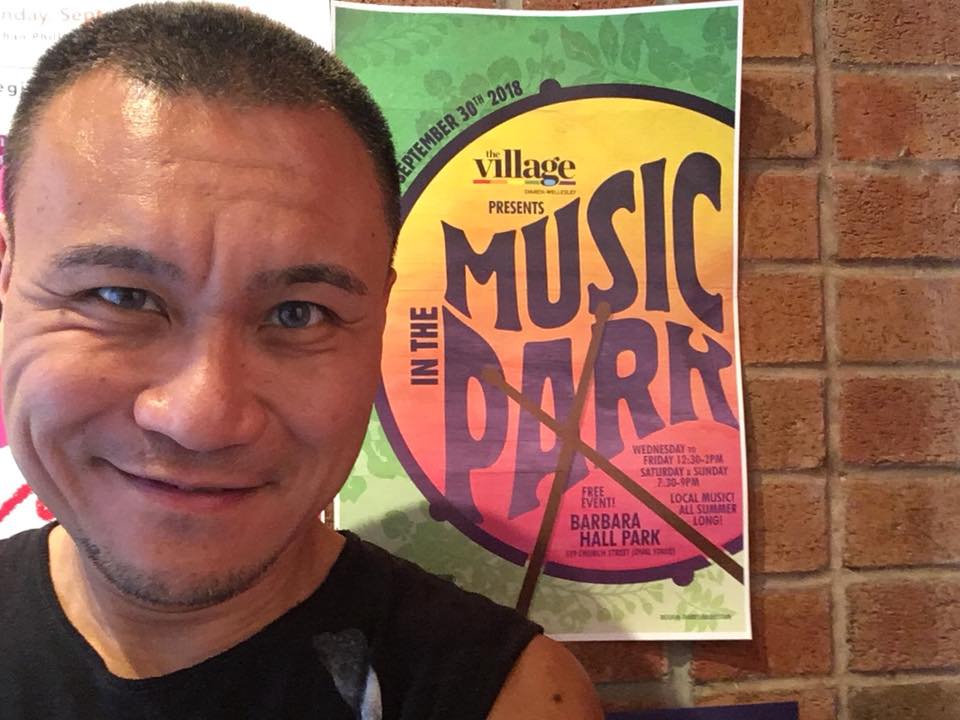 Very soon, I'll be doing a triple-shot of acoustic punk appearances after a seven-month break.
It's true: I haven't played a show or done anything publicly musical in the last seven months. And during that time, I've dabbled in other creative pursuits like burlesque and dance, and I've had passing thoughts about modeling. But I've mainly kept a low profile creatively. I could go on at length about the reasons why, but I've already covered it in a three-part twitter rant and frankly I don't feel like repeating myself. You can check that out here if you so desire.
Regardless, I DO have a series of gigs coming up that I'm very excited about, coming up at the end of this very month. As ever, I'm planning the usual rexy classics–as well as some new covers, to mix it up.
Friday, July 27 / 12:30pm – 2pm (2 sets):
Barbara Hall Park (519 Church St) – a free lunchtime gig in as part of the Church-Wellesley Village association's Music In The Park summer series. I'm planning two 40-minute sets: the first will be a bit sweeter than the sassier second. ;p
Saturday, July 28 / 9pm:
T.O. Lounge (1384 Queen St W) – a good ol' fashioned punk gig in the heart of Parkdale, opening for my pals in the group Knife Camp, of whom two members are celebrating a birthday. Expect an extra raucous evening!
Much thanks to Pamela W. and TK for coaxing me out of my cocoon. See ya soon!
– ❤ RexySpice