not your average lyrically driven violently acoustic unintentionally comic singer songwriter
"Rex, Oh Fearless Artist you!"
— Denise Donlon, award-winning broadcaster and music industry veteran
"A rollicking, high-energy set of fierce gay-folk-punk songs… blew the roof off. I've heard Rex several times now and he gets better and better. His new songs were funny and hard-hitting at the same time."
— TOpoet.ca review
"If you're looking for politics and a dash of punk, he's your man."
— Susan G. Cole, NOW magazine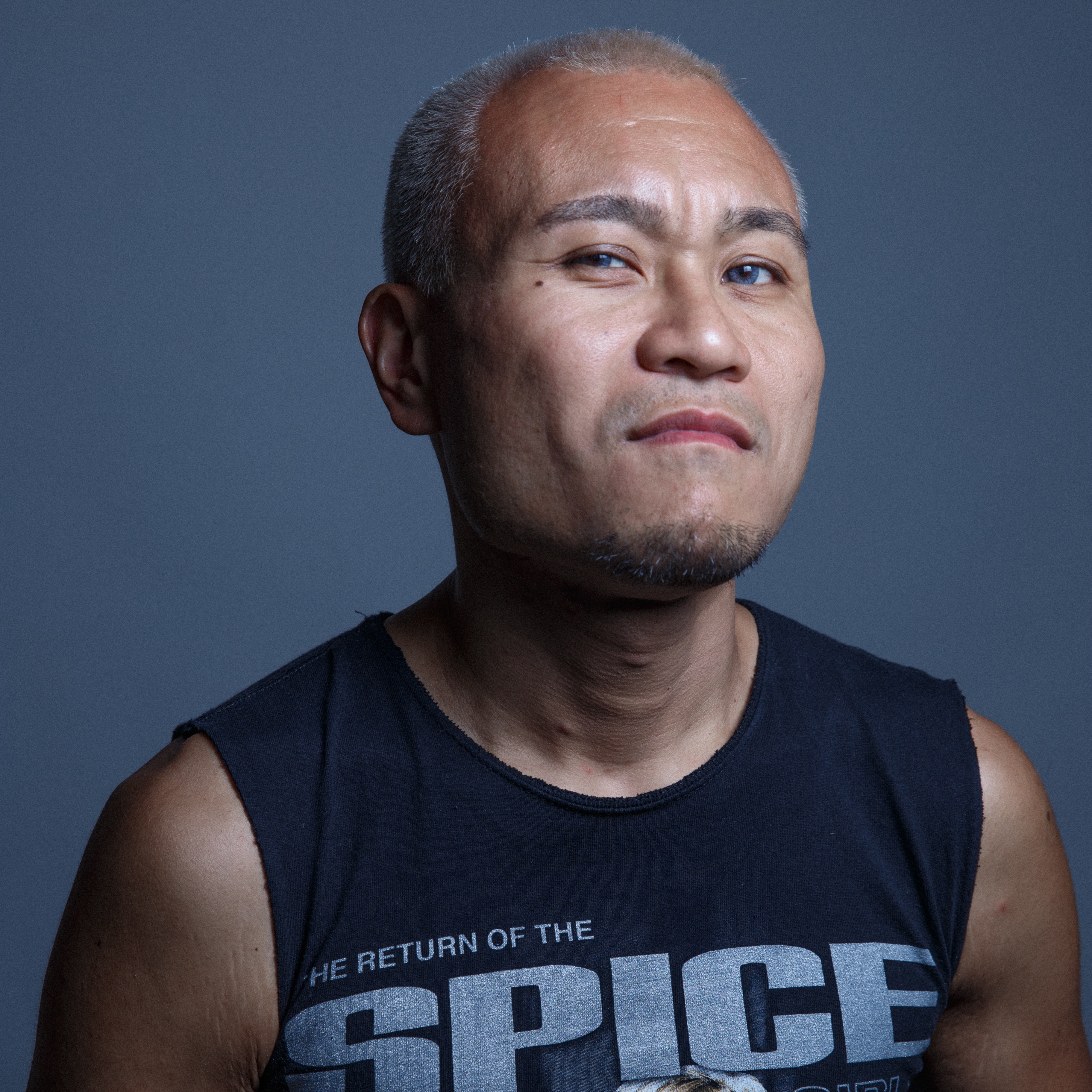 photo by Brendan Albert

Longer Bio:
In an age of increasing social division, RexySpice aims to not only to provoke but to unite like-minded individuals with his pointed, provocative takes on modern life. His unique repertoire of punk-influenced pop reflects a folk sensibility with an unapologetically queer bent. With melodic humour, insight, and sometimes abrasive language, RexySpice makes plain his views on everything from racial stereotypes and elitist rock snobbery to oral sex and one night stands gone awry. Songs with titles like "Big Dick," "I Wish I Were A Lesbian" and "S.S.W.B." ("Sexy Skinny White Boys") have been simultaneously entertaining and enraging audiences in the local Toronto acoustic circuit for years.
Since 2005, RexySpice (also known throughout the years as Allen Rex and Rex B.) has enlightened audiences with open-chord solo performances that, in the words of Susan G. Cole, mix "politics with a dash of punk." With candor and mocking self-awareness, he describes his songs as "funny, angry, political, and horny–often, all at once. I make music that is equal parts lyrical wit and acoustic angst. If Chrissie Hynde and Billy Bragg had a kid raised by Madonna and Ani DiFranco, I'd like to think he'd sound exactly like me."
Folk-influenced, punk-mouthed, and pop-driven, RexySpice got his start in his hometown of Winnipeg spouting angst-ridden spoken-word poetry at local coffeehouses. After a few guitar lessons, he started setting his words to melodies and chords. Soon after that, he moved to Toronto, where he began to make a name for himself in the city's veritable underground singer/songwriter and open stage circuit. Eventually, he began to share stages with noted local icons ranging from Crackpuppy to Ryan G. Hinds. Making waves at events like Queer Idol 2010 (where he made the semifinals) and Pride Toronto 2012 (CPSS stage), he also blagged his way onto an episode of MTV's 1 girl 5 gays before pausing for an extended hiatus in 2013.
Returning to regular musical performances around 2015, he finally began the process of crafting an album that reflected the best of his uniquely melodic, incisive and explicit creativity. Written over the course of a lifetime and recorded over two years, the ARSENAL album was launched in spectacular fashion with a successful launch concert at Toronto's historic Paddock Tavern on March 3, 2017.
You can get the album on iTunes or bandcamp, stream his music on Spotify, and find out more about his uncensored chord- and word-play at www.rexyspice.com.
Shorter Bio:
I'm a lyrically driven, violently acoustic, unintentionally comic singer-songwriter. My songs are funny, angry, political, and horny–often, all at once. If Chrissie Hynde and Billy Bragg had a kid raised by Madonna and Ani DiFranco, he'd sound exactly like me. I'm known in the local Toronto songwriter underground circuit and I've opened for icons like Ryan G. Hinds and Crackpuppy. My album of full-band originals called ARSENAL, years in the making, was finally released this March; with an acclaimed performance at the historic Paddock Tavern. I'm ready and eager to bring my brand of queer punk to a stage near you.