My long-awaited album,
ARSENAL,
has been unleashed onto the world.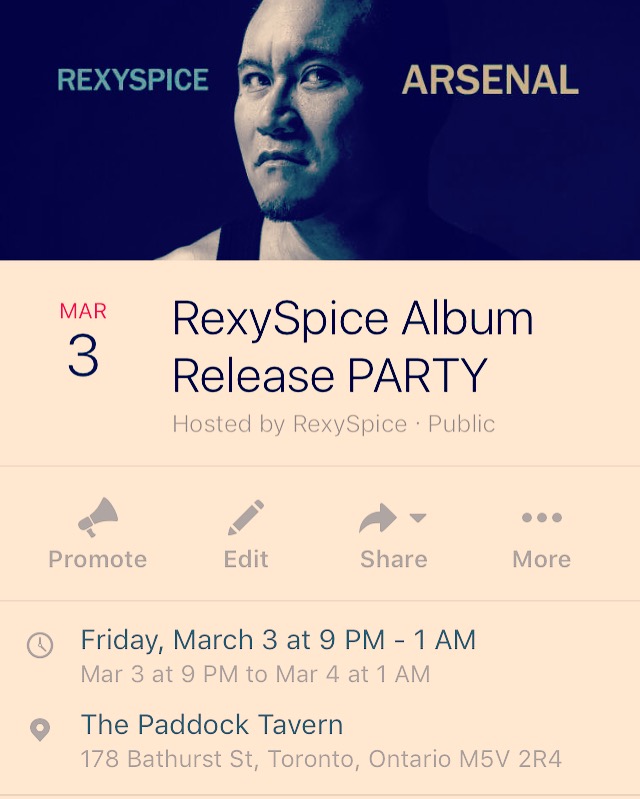 blogTO has posted the press release for tonight's album release party in Toronto. I'll be there to meet people at 9, and closing the night out with a full band. More details in my last post. Suffice it to say it's going to be a great party!
Everything to do with ARSENAL: lyrics, album credits, digital purchase options, even streaming options – can be found on my fully re-loaded music page. For now, physical copies are available at shows directly. I'm working on getting a mail-order option in on this site soon–and perhaps getting the CD into actual STORES (yes, physical, purchasable music in stores is apparently still a thing. Who knew?). Seriously though, the physical version IS gorgeous–my buddy Aaron did a hell of a job on the design. It's fantastic.
I've also added a pic gallery to this website. Thanks again to Brendan for making me look passably fantastic.
And thanks to all my followers and supporters for helping me get to this point. I hope the new album provokes, engages, and entertains. Hope to see you tonight. <3 -rexyspice